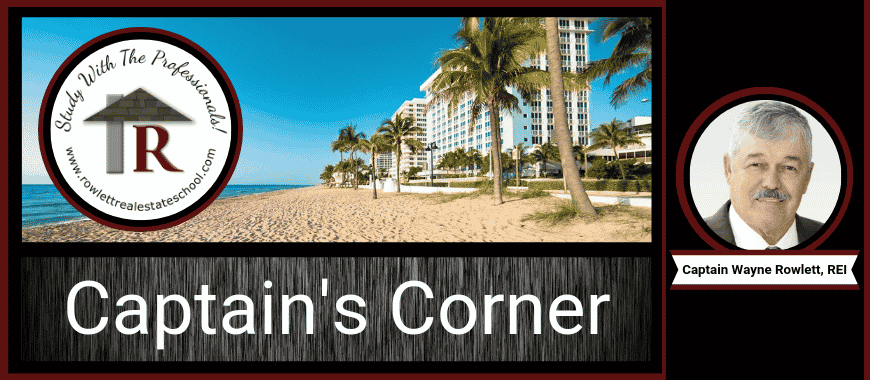 What is Abstract of Title?
An abstract of title is a summary report of what the title search found in the public record. The person who prepares this report is called an abstractor. The abstractor searches the public records and then prepares a condensed history of the various events and proceedings that affected the title throughout the last 30 years.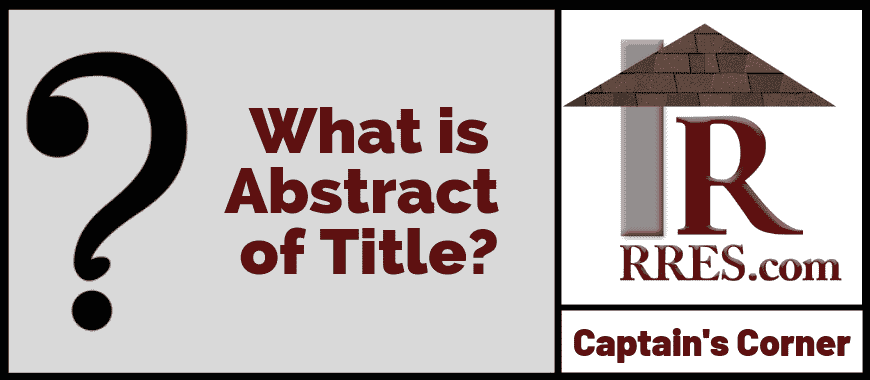 All recorded liens and encumbrances are included, along with their current status. However, the abstract of title does not reveal such items as encroachments or forgeries, or any interests or conveyances that have not been recorded.
Want to Learn More?
Ready to take the next step towards a real estate career? Choose Rowlett Real Estate School today and make your real estate career dreams a reality!
Check out our Exclusive Fully-Narrated Online Video Course. 
Register for our Destin, Florida Live Classroom Course or our Panama City Beach Live Classroom Course. START TO FINISH IN ONE WEEK!
Visit the Rowlett Real Estate School Videos page and the Rowlett Real Estate School YouTube page for our library of helpful videos!
---
Rowlett Real Estate School is a family-owned and operated, FREC-approved, fully-accredited Florida real estate school based in the Panhandle of Florida. We specialize in educating and assisting students with all aspects of obtaining/maintaining their Florida real estate license. Providing excellent customer service is our top priority. Above all, we understand the importance of making ourselves available to our students. As a result, you may reach our instructors during regular business hours. Likewise, our knowledgeable staff is available after hours, weekends, and holidays.