Florida Real Estate License
Online Courses and Classes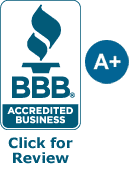 If you are researching reviews for the best real estate school to get your Florida real estate license, please consider us. Not only does our real estate school have a A+ rating in the Better Business Bureau, we offer the highest quality real estate courses you can buy. Our Pre License video course and text-based courses are genuine REcampus courses. They are the top-of-the-line and will prepare you to pass the Florida State Exam. We value our students and appreciate your business very much. Our friendly staff and available Instructors are dedicated to serving you with quality training and instructor support 24/7. If you are not quite sure where to start, our customer support specialist can help you purchase your course and apply for your license.
School License No. ZH1002321 – Course Provider No. 0004600 – Video Course No. 0018748
7 Days
Live Streaming  Class on ZOOM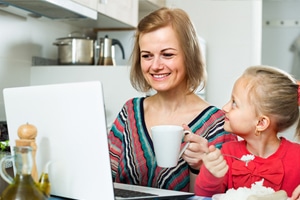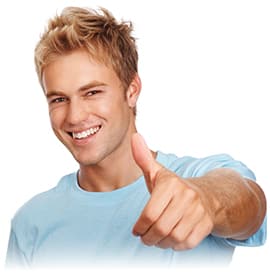 Florida Online Real Estate Courses
Audio and visual learners can now enjoy the only Florida REcampus fully narrated online video course with added stories and animations that make learning easier. Complex subjects are now easier to understand due to the added details, animations and examples.
If you would rather read the course yourself, you can choose the text-based online course. Both courses are great and will prepare you to pass the state exam because both course are Florida REcampus courses.  However, virtual real estate classes are popular these days as this gives the benefit to save your extra time consumed in traveling. 
Popular Online Real Estate Courses
I want to start off by saying that you have an EXCELLENT school! I've enjoyed both my pre license and post license courses with you all. Rowlett Real Estate School has been a great resource throughout my career and I highly recommend them to anyone looking to get into real estate or continue their education. I've taken both my 63 hour pre sales and 45 hour post sales courses through Rowlett and look forward to doing by continuing education with you all as well. Rowlett Real Estate School, thank you for going above and beyond to ensure we get the best education possible!
I am happy to announce I have my real estate license now. Thank you for a great course. The material was easy to understand and well written so I really didn't have any questions. I used the exam prep videos in Class Made Easy to study for my state exam. I will definitely be doing my post class with Rowlett. Thank you for a good experience.
Hi, my name is Emily Kincaid. I was advised to go with a Florida Real Estate School that uses REcampus courses. That is what brought me to Rowlett Real Estate School. They had the best prices plus they give their students free access to Class Made Easy exam prep study center. I took the new video course because I am more of a audio, visual learner and I passed my state exam the first time. I will definitely recommend Rowlett Real Estate School to anyone looking for the best school and course. Thanks to Rowlett Real Estate School, I passed my state exam and I am now working.
The 45 hour post sales associate online course was easy to complete in conjunction with the textbook. The information was easy to understand and very well organized. I would recommend this course to all sales associates who have not yet fulfilled the requirement! Best of Luck!
I am a recent online student and wanted to say thank you for your wonderful and informative online 63 hr. course. I passed the state exam today. Both Gina and Paul are very effective instructors and I enjoyed their lessons. Especially some of the off the cuff humor from Paul. Also, I needed some technical help and Paula was very quick and responsive to all my emails. Lastly, I utilized the Q-bank and it made me feel quite confident going into the test. You guys are a wonderful team and I appreciate it.
What You Need to Know
So many students fail to realize that they must submit an application to the state to be approved to get a real estate license. Taking and passing the 63-hour pre-license course is not all there is to it. Along with your application to the state you also must get your fingerprints submitted electronically by an approved vendor. It takes a couple of weeks for the background check to complete. If your background checks out and you are approved, you will receive a letter in your email with your approval number to take the state exam. Our student support team is here to walk you through the application process if you need us. Just call and ask for Paula at 850-547-1333.
How Long Does It Take to Get a Florida Real Estate License?
The quickest way to get a real estate license is to get started on your course and get your application into the state as soon as possible. It can take anywhere from two to three weeks to get your approval back from the state. If you plan to do an online course, while you wait on your approval to come back, you can be completing your course.
What If I need A Classroom Real Estate Course Near Me?
If you decide to take classroom course, wherever you live in Florida, just do a search online. All you need to do is put in "real estate school near me." Depending on where you live, you can also try searching by your city. For instance, if you live in Orlando you can try searching real estate school in Orlando, or Miami real estate school or you can even search for best real estate school in Tampa. It is easy to find a local school in your area that have classroom courses. You should be able to find a Florida real estate school near you who has classroom courses. Our classroom courses are in Panama City and in Destin FL. If you live in our area, we would be proud to have you as one of our students in our class. Just check our class schedule.
By the time you complete your pre-license course and pass your end of course final exam, you should have your approval back from the state. They send it to you by email.
Before you can make an appointment with Pearson Vue to take the state exam, you will have to give them your approval authorization ID number. They call it your FLREAPP number which means Florida Real Estate Approval. Pearson Vue will not make your appointment unless you give them that number. If you can't find it or if you lost your email you can contact the DBPR (Department of Business and Professional Regulations) and they will give it to you.
10 Steps On How to Apply for A Florida Real Estate License
Go to the DBPR website myfloridalicense.com
Click on the yellow bar that says Apply or Manage My License
In the drop-down select Real Estate
In the green box, click Apply for A License
Click on Real Estate Sales Associate

Then click Initial Application-Sales Associate License (Form RE 1)

Scroll Down to the bottom and click on Apply Using Online Services

At the bottom left corner, you will see "Create My Account"
When you register, enter your name and address as you want it on your real estate license application. You can choose to use a middle name or initial or no middle name at all.
Click next to preview your registration and save, edit or cancel.

Check your email for a temporary password

Click on the link they give you to login here.

It will ask if you want to link an existing license to your account. If this is your first time applying for a license, select "No".
Select your name for your application
Read the Introduction

It says that fingerprints must be completed 5 days prior to applying. You can complete your application and go ahead and submit it with your payment but you must get your fingerprints done within 5 days. Now that your account is set up, when you get your fingerprints done, they will attach with your application.
Don't lie on your application. Disclose everything you may have in your background. If you don't admit to everything, they will see it on your record and may automatically deny you for not being truthful. You will have the opportunity to explain anything you want to in the application. The DBPR is like a consumer protection agency so to speak. If you have something questionable on your record, the DBPR will meet to go over your background and explanations and decide if allowed a real estate license whether you will be a threat to the public or not. When you are finished filling out your application, you can choose to submit it with the application fee of $83.75 or save it to your account and submit it later or after you get your fingerprints done.
How to Get A Real Estate Broker License
Sales Associates who wish to open their own brokerage must have a Florida Broker License. In order to be eligible for a broker's license, you must have held an active real estate sales associate license for at least 24 months. A licensed real estate sales associate or broker who has real estate experience in another state may apply the experience toward a Florida real estate broker license if the applicant has held an active sales associate or a current and valid broker license for at least 24 months during the preceding 5 years. The real estate license must have been obtained from the real estate licensing authority by completing its education and examination requirements. NOTE: If the applicant holds a Florida real estate sales associate license, the applicant must fulfill the sales associate post-licensing education requirement before being eligible to obtain a broker license.
Submit Your Application
When you have made the decision to become a Broker or Broker associate, we recommend you submit a completed Application and do the electronic fingerprinting, with appropriate fees, then start your class. This will ensure that you are approved to take the state exam as soon as you finish your course with little or no waiting.
Successfully complete a FREC approved pre-licensing course for brokers (Course II) consisting of 72 classroom hours and covering the topics required by the FREC. The course is valid for licensure purposes for two years after the course completion date. A minimum grade of 70% is required on the end-of-course examination. (If you fail your end-of-course examination, you must wait 30 days from the date of the original examination to retest) [Note: Online end-of-course examinations are administered online].
Applicants must pass the Florida Real Estate Broker Examination with a grade of at least 75
The initial license is issued in an inactive status. To activate your license, you must submit a completed RE 2050 form signed by your Broker or employer to the Division of Real Estate.
Post license
Successfully complete a FREC-approved post-licensing course for brokers consisting of at least 60 classroom hours prior to the expiration of the initial broker license.
Continuing Education
Florida licensees are required to renew their license every two years based on the issue date of the initial license. A total of 14 hours of continuing education is required, with three of those hours in required subjects as mandated by the Florida Real Estate Commission.
For more information on Continuing Education Requirements, read Florida Statute 475.182